Information System Laboratory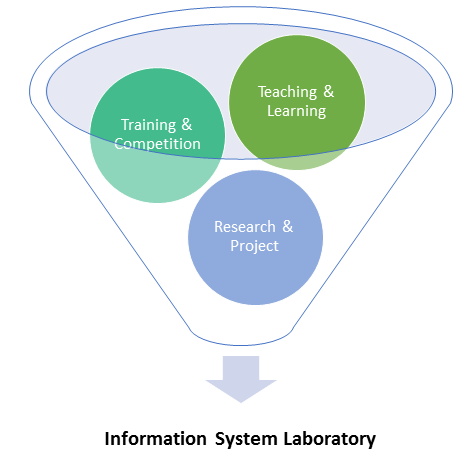 Information Systems Laboratory is a course-supporting unit assigned to conduct laboratory services for BINUS UNIVERSITY students especially those majoring in Information Systems (including double-degree departments specializing in Information Systems), Computerized Accounting, Accounting Information System, and Audit Information System. In laboratory activities, students are asked to solve problems based on case studies by applying the proper theories. This involves examining and analyzing the problems before designing the solution. Students will improve their teamwork's skill through inter-mutual discussion. This skill is needed in today's industrial sector, where teamwork is an obligatory skill.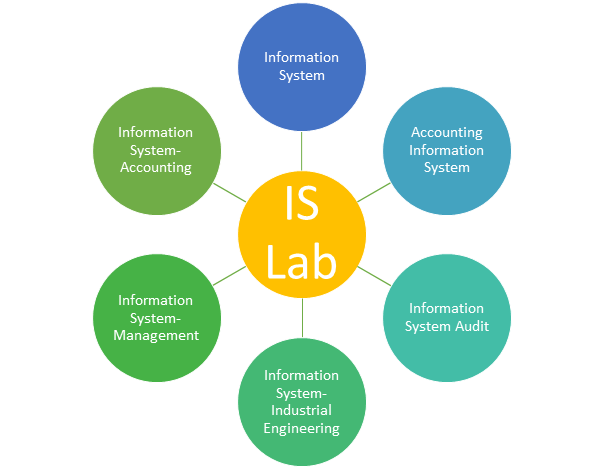 What We Do?
Currently, Information Systems Laboratory has three main activities, including:
Teaching and Learning, as a practical means and help students in gaining a deeper understanding of the lecture material. One of its main activities is to help students in practical learning and consultation for the final assignment.
Training and Competition, as a means to develop students' skills through training held and also accompany students in competitions, from regional level to international level.
Research and Project, as a means to develop remarkable products of School of Information Systems and help lecturers in performing researches.
Where can student contribute?
Students majoring in Information System, Accounting Information System, Information System Audit, or Information System Double Degree (Information System-Accounting, Information System-Management, and Information System-Industrial Engineering) can be part of Information System Laboratory as Part-Time Assistant, Full Time Assistant, Information System Case Study Club, or Information System Project Member.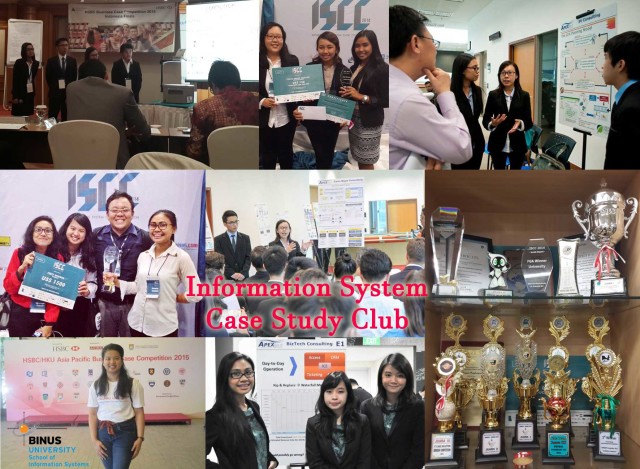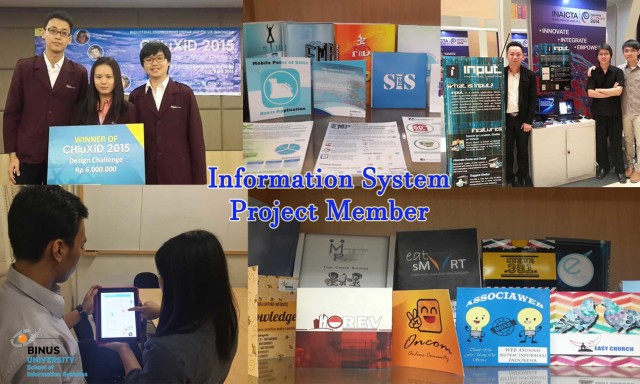 Information System Laboratory Courses
Information Systems Analysis and Design
Advance Information Systems Analysis and Design
User Experience Research and Design
Advanced in Business Application and Development
Applied ERP : Fundamental
Applied ERP: Business Process in Sales and Distribution
Applied ERP: Business Process in Procurement
Applied ERP: Business Process in Human Capital Management
Applied ERP: Business Process in Financial Accounting
Business Analytics
Operational Hours:
Monday – Friday : 09.00 – 17.00
Saturday    : 09.00 – 12.00
Find us at: Room M1A, Syahdan Campus 1st Floor
Phone       : +62.21.534.5830 (ext 2159)