Top! Mahasiswa School of Information Systems Menjadi Juara dalam Kompetisi Information Systems Case International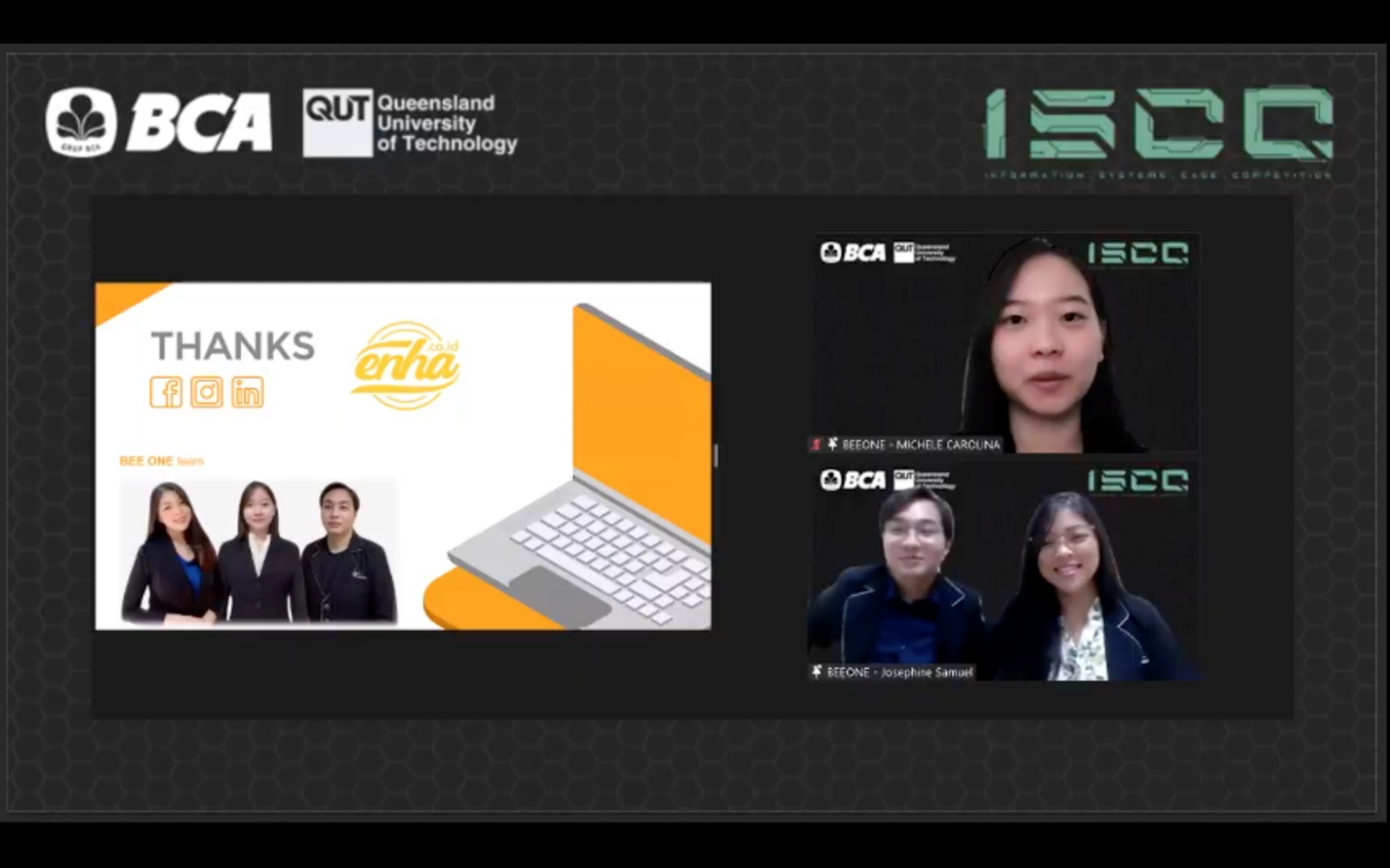 Pada pertengahan bulan Juli tahun 2020, salah satu kompetisi studi kasus yang cukup ternama di Indonesia memulai periode pendaftarannya. Kompetisi ini dikenal dengan nama Information Systems Case Competition atau ISCC. ISCC telah diselenggarakan rutin setiap tahunnya mulai 2014 oleh Binus Internasional, dan telah berhasil menjadi penyelenggara kompetisi case ternama di Indonesia. Hal ini dibuktikan dengan peserta yang mengikuti kompetisi ini adalah perwakilan dari universitas-universitas ternama di Indonesia. Tidak hanya Indonesia, ISCC tahun ini juga diikuti peserta asal Hong Kong dan Malaysia. Pada tahun ini, ISCC 2020 diadakan secara online dikarenakan dampak dari pandemic COVID-19 yang masih belum memungkinkan acara dilakukan onsite.
Salah satu tim peserta yang mengikuti kompetisi ini adalah tim BeeOne. BeeOne, yang beranggotakan Josephine Samuel, Laksamana Kusuma, dan Michele Carolina, adalah mahasiswa dari School of Information Systems yang cukup aktif mengisi masa-masa kuliah dengan kegiatan produktif, salah satunya dengan mengikuti kompetisi. Ketiga mahasiswa ini juga tergabung dalam keanggotaan dari Laboratorium Sistem Informasi sebagai Asisten dan IS Case Study Club Member.
Tahap preliminary round dilalui oleh tim BeeOne tanpa masalah. Hasil karya berupa proposal dan video yang dikumpulkan oleh tim berhasil membuat mereka lolos ke tahapan top 10. Pada tahap top 10 atau semifinal, para semifinalis akan disiapkan sebuah kasus baru dan diminta untuk dibuat penyelesaiannya langsung pada hari kasus itu dibagi. Waktu pengerjaan adalah sepanjang kurang lebih 7 jam. Selain proposal yang harus dikumpul pada akhir hari, para semifinalis juga akan melakukan presentasi dan tanya jawab langsung dengan juri.
Berdasarkan tahap semifinal ini, kesepuluh tim diseleksi untuk kemudian dipilih 3 tim yang dianggap paling layak untuk masuk tahap final. Pada tahap final, BeeOne harus berhadapan dengan tim Borju dan tim Pastibisa. Mekanisme final pada ISCC dikemas secara menarik, dimana setiap kelompok diberikan kesempatan untuk memberi pertanyaan atau kritik terhadap tim lawan mereka. Para audience juga diizinkan untuk berpartisipasi dengan menjadi 4th person dari satu tim dan 'menyerang' tim lawan.
Dalam melakukan setiap presentasi dalam kompetisi ini, BeeOne selalu berusaha untuk menyampaikan solusi dalam bentuk storyline. Teknik role playing digunakan untuk dapat mempermudah audience dalam menangkap maksud yang ingin disampaikan oleh tim. Setelah melewati tahapan kompetisi yang cukup panjang selama kurang lebih 4 bulan, akhirnya tim BeeOne dapat menjuarai kompetisi ISCC 2020. Selamat untuk tim BeeOne!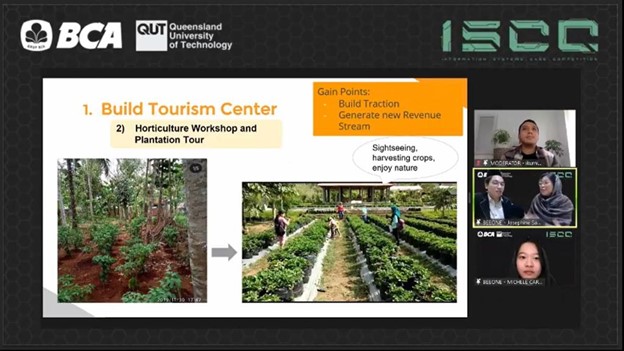 Presentasi Tahap Final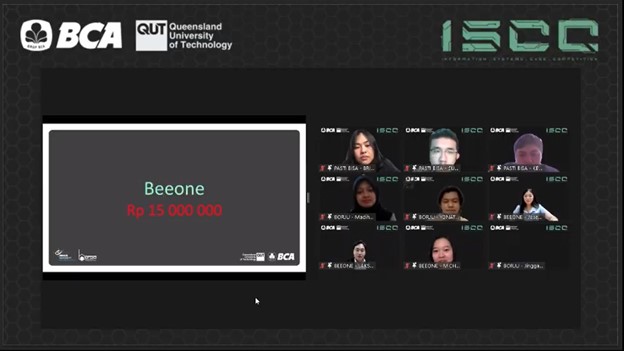 Pengumuman Juara 1 Tim BeeOne