Willy Pratama Gunawan (Binusian 2019), Mahasiswa Berprestasi 2018 terbaik Ke-3 Kopertis Wilayah III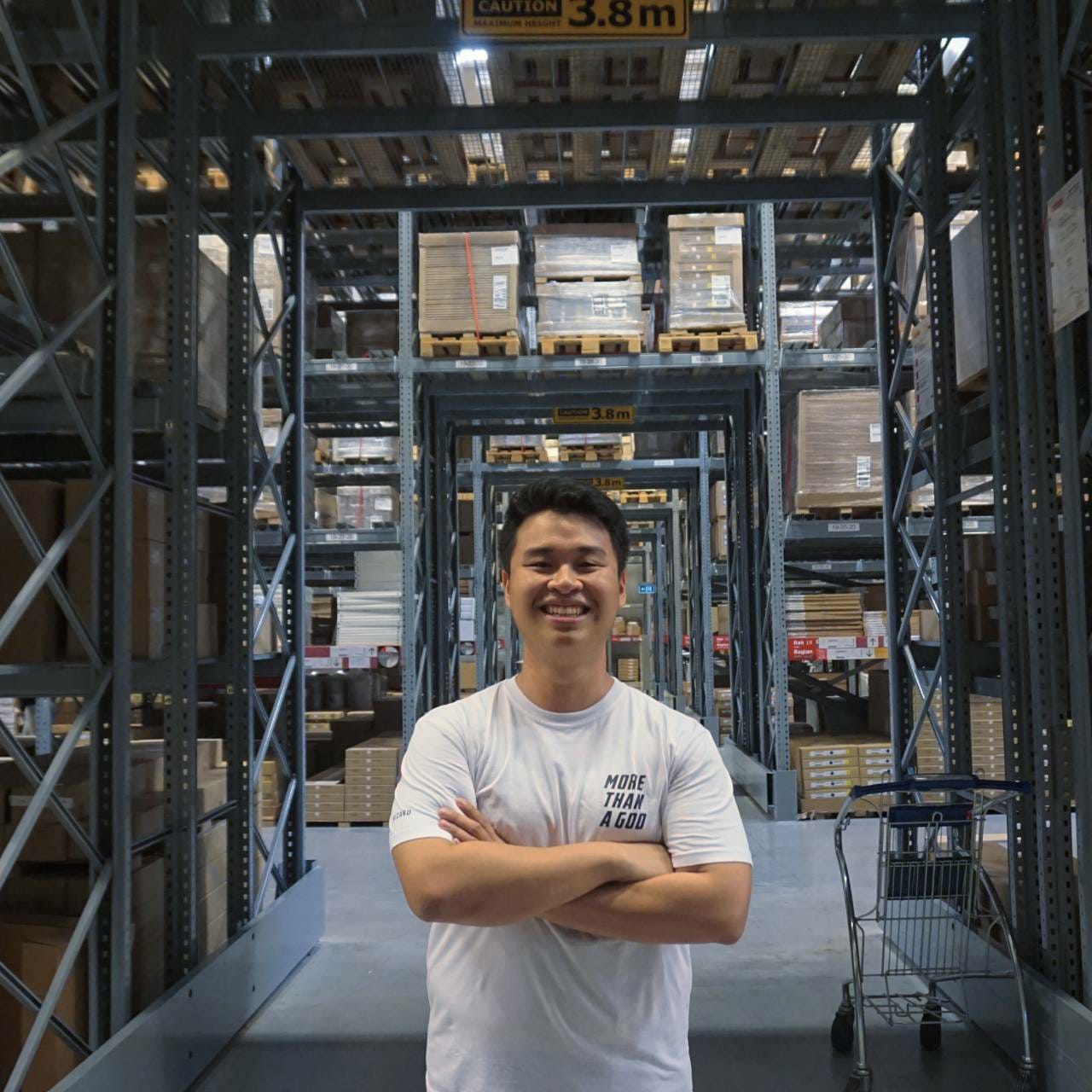 Have you ever questioned yourself whether you're in the right major? Whether you were investing your time at the right organization or club across your university life? I bet you all would say yes, and so do I. Believe it or not, my decision to choose Information Systems as a major I'm pursuing was something that people suggest and I totally have no clue about it, it made me feel insecure over time but it turns out to be something that transforms me exquisitely to where I am today.
Transformation does not happen only in a night; it was a lengthy iteration process of trial error & learn. It was tough but it's also what it takes to become someone better both cognitively and affectively. So, if you have a dream, don't be afraid to strive for it but be prepared to opt in into your plan B when it's not working. That's how "great people" become great, they learn what they're lack of, they avoid it, then parallelly they learn what they're good at and leverage it.
Once wise man ever said "2 exact superior seed will never grow the same when they're in different environment, the first one grows in the fertile land with enough sun and enough water, the other one grows in the dry land with too much sun and lack of water". Well if you aimed to have great environment to grow and become better just like the first seed then being part of School of Information Systems in BINUS is the answer.
It's not about solely day-to-day exceptionally well conducted formal classes which facilitated by outstanding line up of lecturers but it's more like the rooms of exploration that School of Information Systems give to us. You must wonder how are these rooms of explorations look like, right? Let me give you some leads. If you keen to look for update scholarship, competition, leadership development, or any information related to your self-development then you're going to find it in school board posted by School of Information Systems easily.
Not only the exposure, I did agree School of Information Systems also provided the platform for me to access all those opportunities. For me, entering Information Case Study Club (ISCSC) in my first year in the case and I thought it was truly life changing moment in my university life as not long after I joined the club I entrusted to be one of the team competing in Information Systems Cases Competition back then in late 2015 and unexpectedly we are able to snatch 2nd Runner Up.
It was indeed look like a nice start in university life, right? But things weren't that easy, being 2nd Runner Up in my first year and my first competition made me off guard. As a result, several competitions I joined right after that didn't work the way I expected. Fortunately, I had such great line up of coaches who kept supporting me to bounce back while on the other hand helped me to evaluate what had gone wrong in previous competition as well. Thanks to them, I was able to bounce back and return on winning track through intensive training equipped with comprehensive yet easy to digest materials. Yes! Those experiences and drills which eventually shaped me into much responsible and humble individual.
As I have mentioned before, in that first year I had no clue at all about what I'm going to pursue hence I explore so many things. This was the reason why proportionately the amount of competition I joined as ISCSC member weren't that many in my late first year and entire second year as I was focusing more on debate, so my case studies competition is being deprioritized. As I reached my 3rd year and I had been moving on from debate, I started off once again with all the knowledge I've gained through ISCSC + Debate and scholarships became my first destination.
I choose scholarship eventually because most of my seniors shared me that it was one of the great avenues to develop myself and to be honest to help me cover my expenses as well lol! Apparently, it worked for me, I had successfully snatched several prestigious scholarship opportunities such as from Astra, Telkomsel, even McKinsey through its scholarship x leadership program. Not only that, in the meantime I also optimize my time to compete in several competitions as well and honestly, I'm so glad that I can represent Information Systems and BINUS University in so many prestigious occasions (i.e. from becoming Mahasiswa Berprestasi ( of BINUS & Kopertis to being champion of ASEAN Data Science and representing Indonesia in Regional Level).
I felt so amazed on how School of Information Systems very supportive in each part of my journey from helping with the administrations till guiding me when we need to compete abroad. For me, all the coaches had contributed massively in each step of my journeys and I thankful and blessed for. Thanks to all those opportunities given, by my graduation in the late of 2019, I've also successfully snatched "Best Graduate" Title both for BINUS University wide and Faculty wide.
Well, my university life had been outstanding ride for me. The existence of School of Information Systems as my supporting environment really pull out the best side of me. Now, thanks to all those exposures and opportunities given, I've got head start for my professional career. Interested with more detailed stories? Feel free to reach me out through willypratama30[@]gmail.com and especially for the new Binusian or soon-to-be Binusian, believe me, it's worth it!