Zulfanahri Elly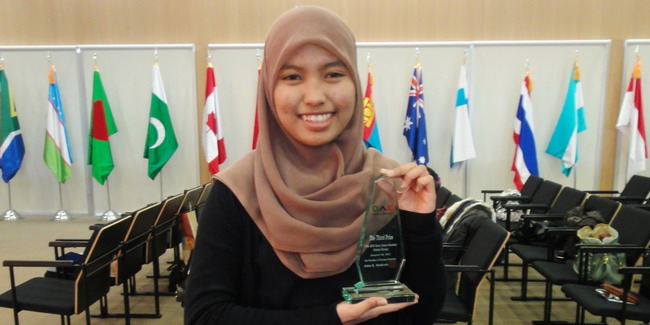 "Dream as if you'll live forever, live as if you'll die today." I always dream to study abroad and have friends from all over the world. I got opportunity to get the scholarship from Korean Government to do my 3rd semester as Exchange Student at SolBridge 'International School of Business' in Daejeon city, Korea for six months from August 2010 until February 2011. Thanks to Binus to provide the information and helped me to get this experience.
I am grateful to have this experience, because six months staying there was really wonderful life that I have ever had. I am really interested in Korean culture, and it was my opportunity to learn Korean language (Hangukmal) and the cultures. Besides, I got so many friends, which is the most important; we talk and share about everything. From this, I learn how different our cultures are and we can understand each other. Also, having many friends from different countries makes advantage for us to have international network.  Although now we are in different places, we still keep in touch and contact each other, no good bye for us but 'See You Again'.
With American style teaching – learning, SolBridge opens my mind wider to see the world, to dream higher and believe that international experience is such a wonderful experience that we should have. Having friendly professors made my studying really easy, I got adapted easily and I can share my opinion to professors openly.
"Study hard and play hard" is what I always say. It was so wonderful chance to explore Korea, I visited many cities, visited so many wonderful historical places, visited Korean festival, and eat the food.  But still there are many places that I haven't visited yet, so I hope I can get the opportunity to study or work in Korea in the future.
Don't hesitate to make a step for the bright future; I believe this international experience affects our wonderful future. And don't be afraid about our lacks, because as long as we try hard there is still a chance.
by. Zulfanahri Elly – BINUSIAN 2013