Logistics & Supply Chain Management Training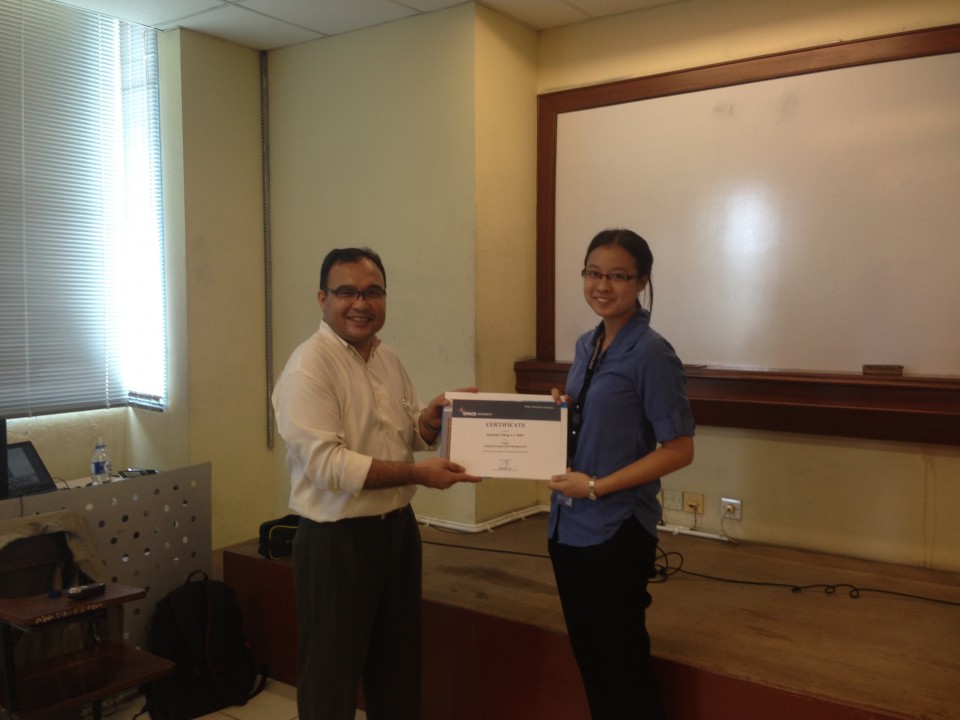 Friday, June 5th 2015, IS Case Study Club had the privilege of inviting a Trainer & Senior Consultant at Supply Chain Indonesia, Bpk. Bortiandy Tobing, S.T., MMT., to give the IS Case Study Club members a deeper knowledge regarding the Logistics & Supply Chain Management topic. Bpk. Bortiandy himself previously worked in multinational companies, and is now a Corporate Motivator, Trainer and also an Operational and Service Excellent Consultant.
In this rare opportunity, Bpk. Bortiandy gave a clearer distinction between Logistics, Supply Chain and also Distribution. He also mentioned the strategies that occur in Supply Chain Management then he continued his talk with the various implementation and uses of information technology in Supply Chain, and finally he closed the sessions with the information about Transportation and Distribution Management.
With a total participant of approximately 30 people, the session was very insightful and very lively, and the participants were active in the session too. Many of the participants also had their knowledge be widened thanks to the industrial information regarding the logistics and supply chain.
At the end of the session, Bpk. Bortiandy Tobing was given a certificate and also souvenirs from Binus University ? School of Information System as a Token of Appreciation for his willingness to come and share with the IS Case Study Club members.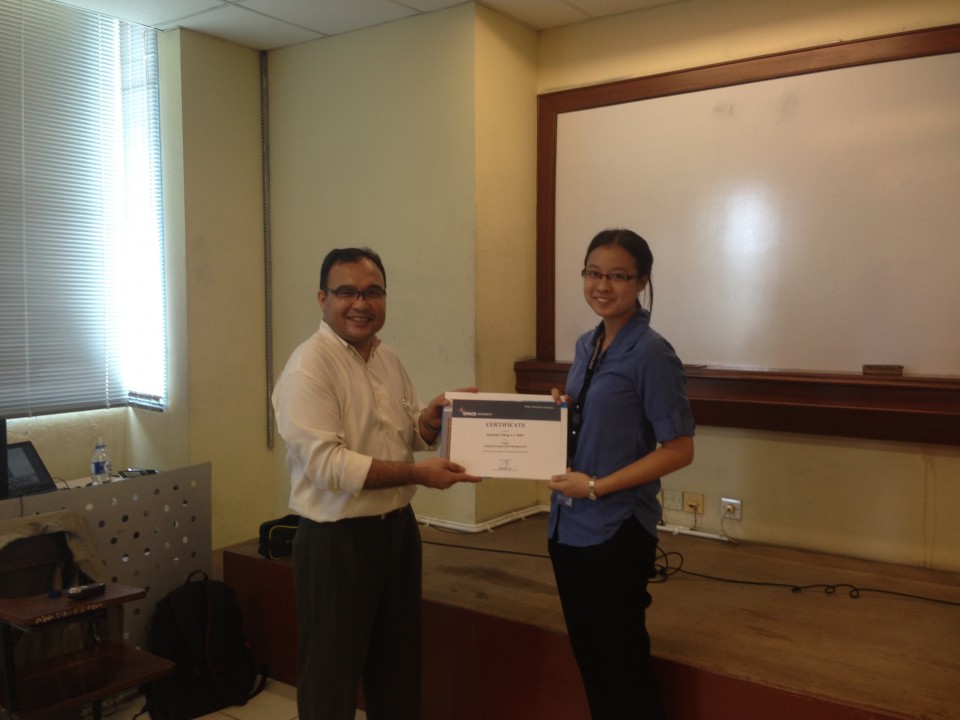 Definitely looking forward to another insightful session with another professional from the industry!