International Conference on Information Technology in Medicine and Education (ITME) 2014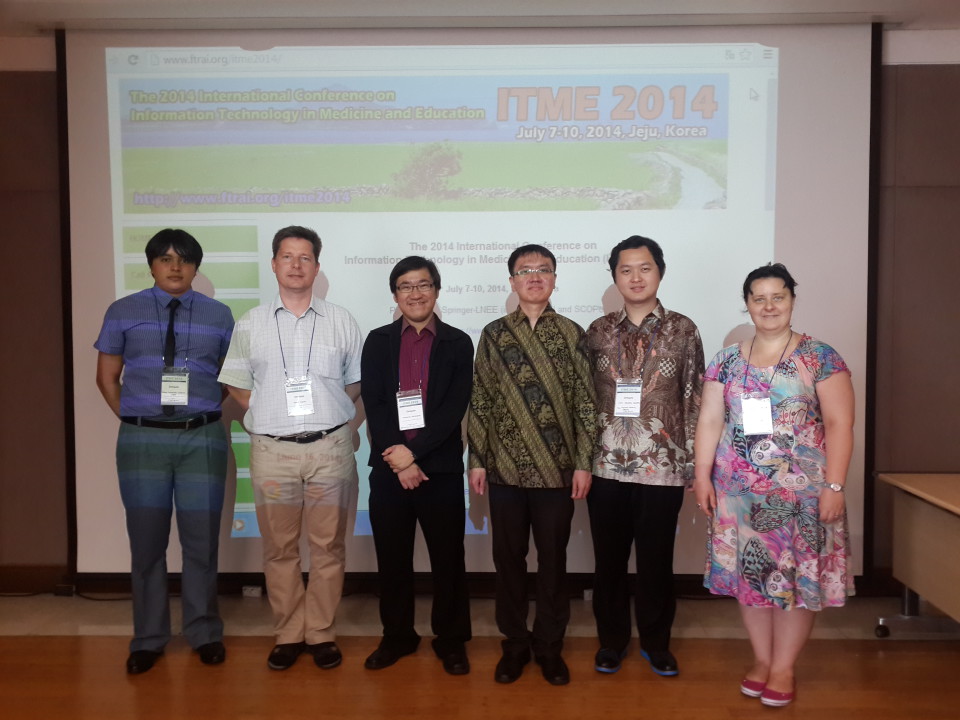 Pada tanggal 7-10 July 2014, Pak Yohannes Kurniawan dan Pak Adhi Nugroho Chandra selaku dosen Sistem Informasi menghadiri konferensi internasional di Jeju, Korea.
Tahun 2014 ini merupakan tahun keenam pelaksanaan konferensi dalam bidang Teknologi Informasi pada Medicine dan Education. Konferensi tahun ini disponsori oleh FTRA International, Korea dan diorganisasikan oleh Qinghai University, Future University Hakodate, Xiamen University and Shandong Normal University.
Seluruh paper yang diterima akan dipublish dalam Lecture Notes pada Electrical Engineering (LNEE,ISSN:1876-1100) dalam Springer, dan diindex pada EI Compendex dan ISTP ( Post LNEE Proceeding).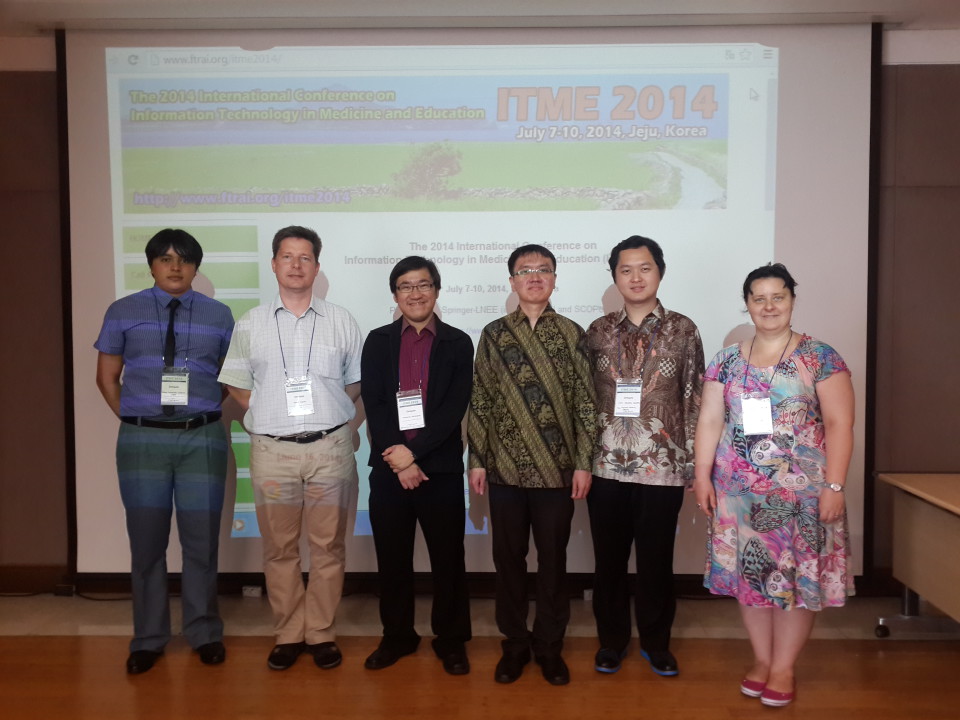 Add Media