Information Technology Auditing 3e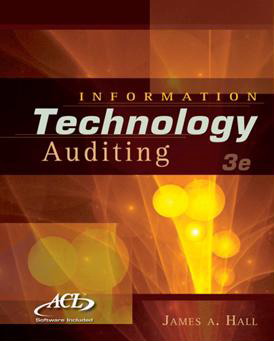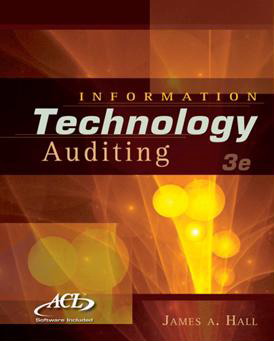 James A. Hall.
CENGANGE Learning (2011).
ISBN-10: 0-538-46930.
by. Siti Elda Hiererra
Buku IT Auditing 3rd edition yang diterbitkan oleh Penerbit Cengage Learning dipilih untuk membekali mahasiswa-mahasiswi School of Information Systems yang mengambil Program Information Systems Audit (ISA) dalam memahami konsep IS Audit Fundamental dan Advance. Jadi, Buku ini digunakan untuk kedua Matakuliah tersebut. IS Audit Fundamental mahasiswa terima di semester 3 dan IS Audit Advance mahasiswa terima di semester 5.
Mengapa buku ini dipilih? Pertama, menurut hemat saya, Buku ini cukup komprehensif/lengkap dalam menyuguhkan ilmu mengenai Konsep IS/IT Audit dan menggunakan rangkaian kalimat yang enak dibaca sehingga mudah dipahami baik oleh Dosen maupun mahasiswa.
Buku ini terdiri dari 12 chapter dimana chapter 1-6: IS Audit Fundamental dan chapter 7-12: IS Audit Advance. Untuk detail setiap chapter adalah sebagai berikut:
Auditing and Internal Control
Auditing IT Governance Controls
Security Part I: Auditing Operating Systems and Networks
Security Part II: Auditing Database Systems
Systems Development and Program Change Activities
Transaction Processing and Financial Reporting Systems Overview
Computer-Assisted Audit Tools and Techniques
Data Structures and CAATTs for Data Extraction
Auditing the Revenue Cycle and Auditing the Expenditure Cycle
Enterprise Resource Planning Systems
Business Ethics, Fraud and Fraud Detection
Pertanyaannya adalah mengapa IS/IT Audit itu menjadi sangat penting dan profesi IS/IT Auditor menjadi booming?
Department TI di Organisasi masih terus berusaha untuk bisa berkontribusi terhadap nilai bisnis perusahaan. Tidak hanya sebagai cost center yang selama ini dikenal seperti itu, tetapi juga bisa menjadi profit center. Idealnya, strategi TI dan keselarasan dengan strategi bisnis adalah situasi yang diinginkan setiap organisasi yang ingin memperoleh pengembalian yang optimal dari investasi di bidang TI. Namun, keselarasan ini tidak mudah untuk dicapai karena adanya  kesenjangan atau perspektif yang berbeda antara para pengelola TI (IT People) dengan para pengelola bisnis (Business Owner). IT People dan Business Owner seolah berbicara dalam bahasa yang berbeda.
Oleh karena itu, untuk memastikan bahwa investasi TI dapat menghasilkan nilai bisnis yang optimal dan bahwa risiko terkait TI telah diantisipasi maka disinilah dibutuhkan tata kelola TI yang baik. Nah, untuk memastikan hal tersebut, diperlukan keahlian tertentu dalam pengendalian TI, keamanan TI dan perspektif bisnis untuk menerapkan tata kelola TI yang baik. disinilah peran IS/IT Auditor.
Untuk dapat memahami konsep detail mengenai IS/IT Auditing and Assurance, Good IT Governance (Tata Kelola TI yang baik), maka silakan Dosen dan mahasiswa/I School Of Information Systems khususnya Program ISA untuk membaca buku yang sangat menarik ini. Buku dapat dipinjam melalui perpustakaan BINUS University yang terletak di Kampus Anggrek.
Selamat membaca.